The Start of a New Season

The start of this season is extra special.
2020 marks our 30TH SEASON!
In 1990 – IRL's owner, Randy Hunt, had the simple goal of creating beautiful landscapes for clients. To achieve and maintain this goal, Randy has built a reputation for prompt and detailed work, growing the company's customer base!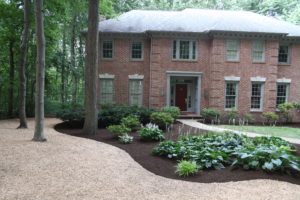 We, at Indian Run Landscaping, are very thankful for all of YOU – our clients – who entrust us to take care of their landscaping needs and allow us to design, work with our hands and make your outdoor dreams come to life! Whether you have been a customer of ours for all three decades or 2020 is your first season – thank you!
Did you know that you can schedule an estimate directly on our website?
If you're looking for a quote on a hardscaping, landscaping service or lawn care — schedule on our website with an available time and date that best suits you!
Click here to schedule with Randy (hardscape & landscape design) or Tom (lawn care maintenance)!
START THE YEAR OFF RIGHT with our 5-step regimented lawn fertilization treatment program! We begin with soil testing to ensure proper PH management and fertilization. By testing the soil, our team of professionals can gather the necessary information to create a course of action and recommend the fertilization program best for your lawn. This treatment is what will help create and maintain a healthy lawn.
That course of action takes you through the entire year and it includes:
Crab Grass
Spring Broad Leaf
Grub Control and Insects
4- Fall Broad Leaf
Winterizer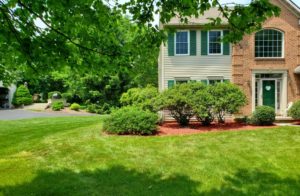 It's a new season! And we're excited!
We look forward to being able to continue serving you and providing quality landscape services.
Give us a call today [717.285.2750] or click here to schedule a free estimate!