A Valentine's Blog

Is Valentine's Day too early to start thinking about Spring?
If Punxsutawney Phil is correct, then Spring 2020 will be here early! And with Springtime comes longer days and more time spent outside.
Advertising in February shows us that the best gifts to give your special someone are jewelry and candy.
But think about this for a moment.
What if, instead of spending that money on diamonds or sweet treats; it went towards things like: adding a patio, updating your flowerbeds, maintaining your pond or lawn care?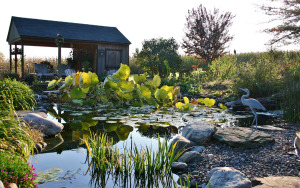 Outdoor spaces always need some TLC following the cold winter season. Spring clean ups give your home the curb appeal it deserves and provides a fresh slate – where you can then start thinking about expanding your living area to the outdoors.
Picture this…
you are sitting on your natural stone patio –
drinking your morning coffee, ready to start a new day
or unwinding with a cold beverage, in hand, after a long week at work.
Imagine…
watching your children and grandchildren roasting s'mores over a fire pit
or a flower bed, in view, with your favorite shrubs and annuals!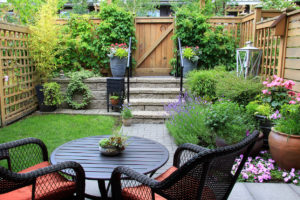 The memories that come with a beautifully designed and installed outdoor space are priceless. And by having a clear vision of each project helps us to meet and exceed our client's expectations.
So share with us what you really wanting to get out of your outdoor space.
We are here to create something beautiful for you.
A place to retreat to – right in your backyard.
A place to make memories that will last longer then a box of chocolate.
Valentine's Day is the perfect time to start thinking about Spring and to give a gift that will last.
Give us a call [717-285-2750] or click here to schedule a free quote today!

Looking for a immediate tangible gift for Valentine's Day? We also offer gift certificates!