Learn more about where our quality workmanship comes from!
Indian Run Landscaping is a family owned company established in 1990. Randy Hunt  had the simple goal of creating beautiful landscapes for clients.   To achieve and maintain this goal, Randy has built a reputation for prompt and detailed work, growing the company's customer base tremendously!
Mission & Vision Statements
Vision
To build a successful landscape business, with Christian values, providing an honest living for ourselves and our employees while blessing our customers with quality landscape services.
Mission
We provide landscaping, hardscaping, and lawn care services with Integrity, Quality and Value. We strive to build long-lasting relationships with our customers. We serve our clients by helping them maintain and invest in their properties.
Integrity – We strive to be truthful and honest in our relationships. We follow through on our commitments to our customers.
Quality – We strive to provide professional services and results. We look for the small details that make a big difference.
Value – Our products and services are priced so that we will be able to provide the highest quality results to our customers. We will not sacrifice quality to compete on price.
We choose to serve our team members by:
Paying an honest wage.
Providing opportunities for advancement.
Treating our employees with respect.
We choose to serve our community by supporting local charities and organizations.
Our Pledge/Plant Survival Warranty
Our pledge to you is that all of our nursery stock, which is installed by us, is fully guaranteed for one full year. If you ever experience a problem with any of our stock, we will gladly replace it for up to one year from the date of service free of charge. Indian Run Landscaping is fast, efficient, dependable, fully insured and licensed.
Certifications & Membership
Indian Run Landscaping is a proud member of the following organizations:
We are also proud of our certifications:
Staff
We choose our team members carefully and wisely, and our customers love us for that! We always set high standards of quality and professionalism for every employee because we know they care as much as we do!
Randy Hunt (Owner)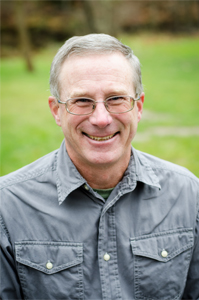 Randy started Indian Run Landscaping back in 1990. He comes from a farming background, so he had the experience and skills to do most of the work himself. He worked hard and his client base grew. In order to keep up with the demand for quality landscape and lawn care services he expanded his employee base as well. Randy grew up with a great appreciation for the beauty of the natural world. He enjoys bringing that beauty to your property. Quality work and attention to details are very important values. This is evident in the quality of the work he produces today. Randy lives in Millersville with his wife Jeanette.
Tammy Shreiner
Tammy started with Indian Run Landscaping in 2015 as the Human Resources Manager. She brought with her a background in Management and Human Resources which has been a great addition to the IRL team. Along with her HR and Administrative duties she likes to get out of the office from time to time by designing custom seasonal planters for our customers.
Doug Burkhart
Doug graduated from Pennsylvania State University with a B.S. in Horticulture with a strong emphasis in Ornamentals and Design.  He has 40 years of experience in the Landscape industry overseeing many projects ranging from unique residential, commercial, and historical.
Doug recently graduated from the Chesapeake Bay Landscape Bay (CBLP) program qualifying him in Storm Water Management Practices. He is a lifelong resident of Lancaster County.
Nikki Sandman
Nikki took over our social media and marketing efforts in 2019 when she began working for Indian Run Landscaping. She has her Bachelor of Arts degree from Millersville University and brings creative ideas to all of IRL's social media platforms. Nikki loves connecting with our customers and online community!
Tom Sandman
Tom began working for Indian Run Landscaping in 2011. He enjoys working with his hands and being outdoors, making Indian Run Landscaping a great fit for him. Tom is a Licensed and Certified Pesticide Applicator and is a Certified Concrete Paver Installer.  His favorite part about working for IRL is improving customer's properties and seeing their reaction to the completed projects.
Chase Johnson
Chase has been with Indian Run Landscaping since 2020. He is currently working on his Pesticide License and Concrete Paver Installer Certification. Chase's favorite part about working for IRL is that each day is different from one to the next.
Payments
Indian Run Landscaping accepts payment by cash or check, and for your convenience we accept payment by VISA®, MASTERCARD® and DISCOVER®.
Please contact us with any questions, or to schedule an appointment.