Spring Fruits & Vegetables

Spring Fruits & Vegetables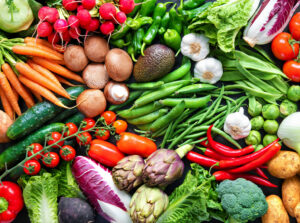 Springtime is just around the corner! We love this time of year as we can begin planning for the upcoming growing seasons. Aside from plants and flowers (which we, of course, love having fill our flower beds) we thought we would write a blog about the best fruits and veggies to plant during the spring months.
March: 
Carrots
Dill
Chives
Broccoli
Cabbage
Onions
Peas
Spinach
April: 
Corn
Bell Peppers
Green Beans
Lettuce
Potatoes
May: 
Cantaloupe
Eggplant
Okra
Sweet Potatoes
Watermelon
Zucchini
Which is your favorite fruit or vegetable to plant or enjoy?
For the full list and the specific dates visit the Farmer's Almanac page here. And, if you need help getting your yard ready for spring planting or any other upcoming project – you can contact us today!