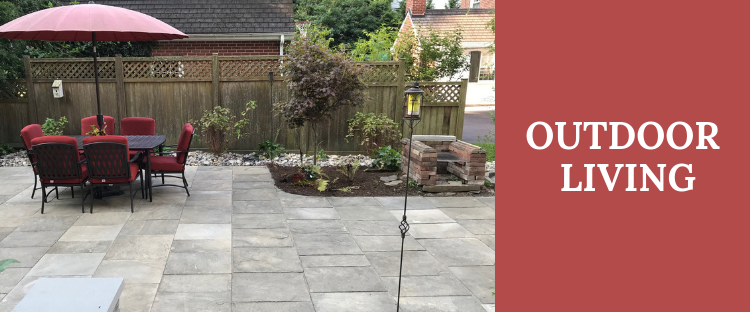 What does outdoor living mean to you?
Does it mean…
Walking out your back door to a beautiful patio, where on the evenings you can relax from a long work week?
Sipping your favorite chilled beverage while sitting around the natural stone fire pit in your backyard?
Drinking your morning cup of coffee while watching the sunrise?
At Indian Run Landscaping, we want to create that experience for you by designing the patio, fire pit, retaining wall, water feature you are dreaming of. We can also finish off your new outdoor living space by giving your landscape a polished look with trimming, mulching and planting. When the job is complete, all you have to do is place your outdoor furniture on your new patio and start living outdoors.
Patios and hardscapes, in general, are an investment – we know that! That is why we build the hardscapes with professional materials and hold the project to the highest manufacture standards. During the design stage, a meeting would be held with the company designer. You can then see an animated visual of your patio. Seeing a digital copy will ensure, you as the customer and us as the professionals are on the same page before the installation begins.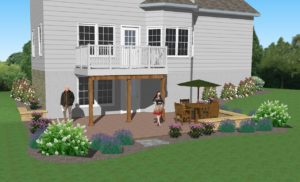 (Example of computer design program)


There are various finishing materials, for your hardscape project, that you can choose from; natural stone, pavers or bricks.
Natural Stone creates a beautiful design to patios! Many other companies no longer work with natural stone simply for ease but at Indian Run, our crew enjoys the look and uniqueness natural stone provides and have been working with natural stone for years. Each stone has different detail from one to the next and, we feel, it is worth the extra effort!
Pavers are manufactured to last for decades and there are many types to choose from. Pavers are used for more then just patios. They can also be used for steps, walkways and driveways.
Another material used is wall block. Wall block would be used for steps, seating walls, decorative walls and retaining walls.
If you have a concrete slab patio, we can use an overlay paver method to create a revamped, stunning, paver or natural stone patio which would transform the look of your outdoor space. It is a great way to make use of the concrete base that is already there and save on installations costs.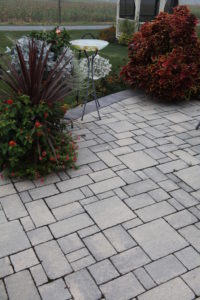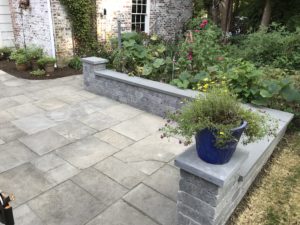 The fire pit provides another element that we find brings family and friends together. You will love entertaining around a professionally built fire pit.  It is sturdy, aesthetically pleasing and the sound of the crackling fire will relax you immediately.  Your fire pit can be designed with the same natural stone or bricks as used for patios. It would be manufactured to withstand the weather elements and you wouldn't need to worry about it going anywhere.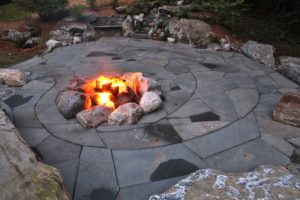 Water features can provide a tranquil and serene atmosphere to your outdoor space. The sound of trickling water or the splashing of the fish can put anyone at ease. Water feature is the professional umbrella term for pond, waterfall, pond-less waterfalls, pool waterfalls and fountains. Indian Run has trained professionals on staff that can update your existing water feature or when starting from scratch – design, install, and maintain a new one.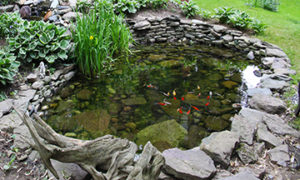 Need some design inspiration? Check out some of the various types of hardscape projects Indian Run has completed in the past.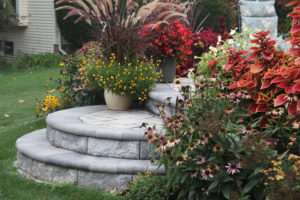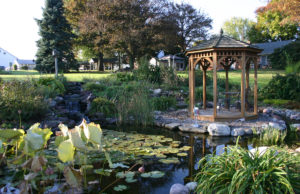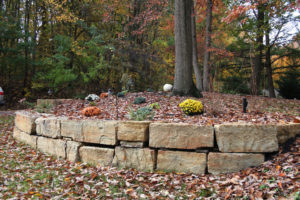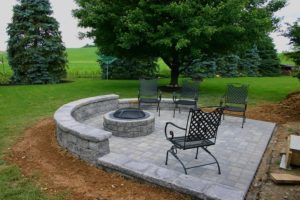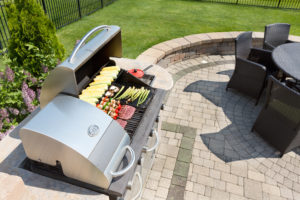 Ready to get the outdoor space you have been dreaming of?
We are here to answer all your questions! Give us a call at 717-285-2750 or click here to schedule an estimate with our designer today!