New home…or not. What is growing in your flower garden?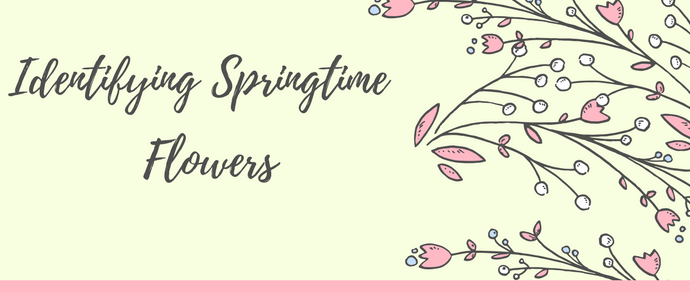 Identifying springtime flowers
The first spring in a new home can be a mystery when it comes to identifying plants in the flower beds. With spring finally here, it's time to get to work in the yard and taking care of those beds. Let's face it, we all want to be the envy of the neighborhood when it comes to our yard and flower beds.  It's best to know what flowers you have, just in case you have that one neighbor that asks!
Luckily, we live in the wonderful world of technology, and guess what, there's an app for that!  If you have a mobile device, you can choose from a couple of different plant identification apps to help you solve your mystery growth!
Unfortunately, this mystery is not just for the new home owner.  It's been five years since we moved to our new home and I still have trouble remembering what plants to expect to see in spring!
Here's some pictures of what I found in my flower bed yesterday.  They are common spring to summer flowers, but I sometimes can't remember what they will be.  Can you identify these plants?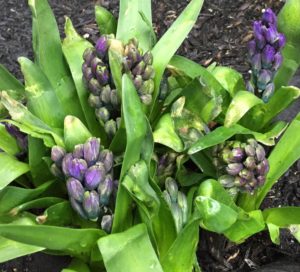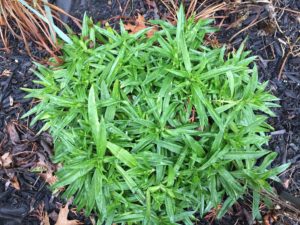 Click here for the best plant identification apps: http://www.telegraph.co.uk/gardening/tools-and-accessories/the-best-apps-to-identify-unknown-plants-and-flowers/
Need help with a flower bed design and install?  Book an appointment with our designer Jason on our website, or give us a call.
Need mulching done?  We can do that too!
Now that you've identified your flowers, you can work on your next problem to solve:
Which vase to use to create a beautiful arrangement for Easter?
P.S. Pictures of the mystery flowers will be in a future blog. Once they have bloomed!