Flag Day

Happy Flag Day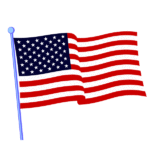 Today is Sunday, June 14th – the day we celebrate the American flag!
Despite Flag Day not being a federal holiday, there is much to learn!
To do that, let's go back in history to learn more about Old Glory!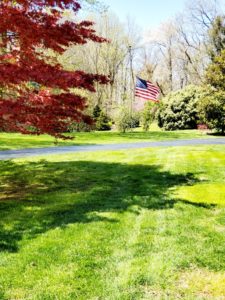 1775 – The American Revolutionary War began.
1775 – Second Continental Congress met in Philadelphia to create the Continental Army, this led to the creation of the first "American" flag. [Betsy Ross repaired uniforms and tents during the Revolutionary War and it is believed that she helped design the first American flag!]
June 14, 1777 – the Second Continental Congress took a pause on writing the Articles of Confederation and passed a resolution stating that the flag of the United States would include 13 alternating red and white stripes and 13 white stars in a blue field.
June 14, 1885 – A teacher from Wisconsin, Bernard Cigrand, originated the idea for flag day to be celebrated annually. He was dedicated his life to advocating respect for the flag!
1916 – President Woodrow Wilson established June 14th as Flag Day!
1950 – When Alaska and Hawaii were assumed to be becoming apart of the United States, a 17-year-old in Ohio [Bob Heft] took the flag with 48 stars and stitched two more on in the pattern we know it as today. Heft showed his design to his history teacher and sent it to congressman, Walter Moeller who then showed the flag to President Eisenhower after both states were officially apart of the Union.
July 4, 1960 – Eisenhower selected Heft's design and they stood together as the American flag with 50 stars was raised for the first time.
For more facts about the "Red White and Blue" check out Jennie Cohen's article here. And, if you're outdoor space is needing some love – contact us via the information below!
717-285-2750 | info@indianrunlandscaping.com
Facebook | Instagram | Twitter
God Bless America and Happy Birthday to the Stars + Stripes!
_ _ _ _ _ _ _ _ _ _ _ _ _ _ _ _ _ _ _ _ _ _ _ _ _ _ _ _ _ _ _
Did you catch how many nicknames there are for the Star Spangled Banner throughout this blog?
If you guessed four, you are correct! There are four common nicknames for the American flag!