Fall Leaf Clean-up and Removal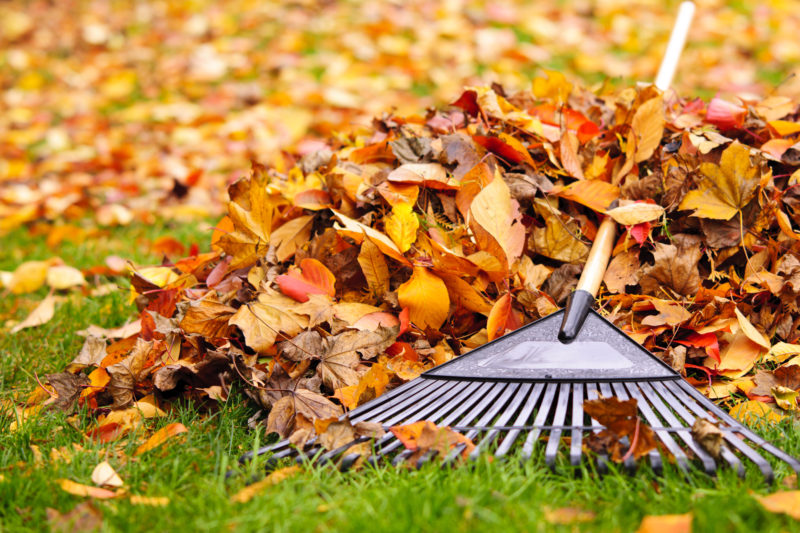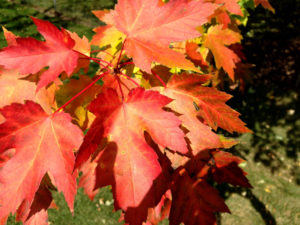 Fall can be a beautiful time of year…it can also be a busy time of year for homeowners with trees on or near their property. If that's you, Indian Run Landscaping can help! We can make sure your leaves are cleaned up, ensuring that your lawn and plants will stay healthy as long as possible into the cool season months. If your leaves are not cleaned up properly they may cause mildew or diseases to grow in your mulch and lawn over winter.
If you're attempting your own leaf clean-up this fall here are some helpful tips to remember:
The best way to remove leaves from your lawn is to use a rake or blower cleaning them off the lawn and out of the flowerbeds entirely and onto the driveway or street. Next, use a bagging mower or trash bags to dispose of the leaves so they do not blow back into the lawn. By removing the leaves entirely from the lawn before cleaning them up, you will leave less debris on the surface of your yard.
If you have a mulching mower you may also use it to finely shred the leaves so they can fall between the blades of grass and help fertilize the lawn for next spring. However, this is not recommended for areas with large amounts of leaves.  If the shredded leaves are too thick and are left to lay on top of the grass, it will kill the grass and/or cause mold and other diseases to grow on your lawn.
Be sure to remove all the leaves from your flowerbeds as well. If not properly removed they can rot over the winter and cause molds and fungus to grow on your plants and mulch.
You can also compost your leaves into a very nice fertilizer to use if you have a garden or another area where it may be beneficial.
If you'd rather relax and not have the added worry of yard work on your plate this fall, we have efficient lawn care crews who can help get your lawn and landscape beds clean in no time! We can customize your fall leaf clean-up and removal schedule to make sure it fits within your budget and needs. Our crews use high powered blowers to clean out any flowerbeds or other areas where leaves might collect, then we use our top-of-the-line, professional bagging mowers to clean up and remove the leaves from your lawn. Our Walker mowers are designed to finely shred the leaves into tiny pieces and then suck them up with a high powered fan. Any debris that is not pulled up into the mower shoot is so small that it settles in below the grass blades, helping to fertilize the lawn as it decomposes. We can also cut back the perennials and do any other necessary trimming to get your flowerbeds looking great for the holidays.
Check out this short video to see our crew in action!
[gdlr_video url="https://www.youtube.com/watch?v=a108kCxqc8g" ]
We have many options for scheduling clean ups, including: weekly clean ups, bi-weekly clean ups, "as needed" clean ups or just one final fall clean up before the holidays. Give us a call or schedule an appointment today for more information on pricing.
To help answer more questions please check out this article from Angie's List: