What is a Fall Clean Up?

What is a Fall Clean Up?
You may have heard us and other landscape companies talk about fall clean ups; but – what exactly is a fall clean-up?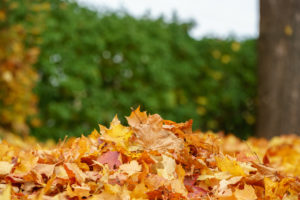 At Indian Run Landscaping, we like to make sure your lawn stays beautiful throughout the fall season to help ensure that it will stay healthy into the cool season months and come back strong in the spring.
We do this by efficiently cleaning up the debris. Our trained crews use high powered blowers to clean out any flowerbeds or other areas where leaves might collect, then we use our, top-of-the-line, professional bagging mowers to pick up and remove the leaves from your lawn.
We start by cutting back any perennials as well as trim and prune the shrubs; as needed. We then, remove all of the leaves and debris from the landscape and lawn areas. We will also remove the weeds from the flower beds.
Once the fall clean up is completed; we haul all of the leaves and debris away (unless otherwise directed). We finished up by blowing off the walkways, streets and driveways for a clean look.
Click here to contact us with questions or to schedule a free estimate!