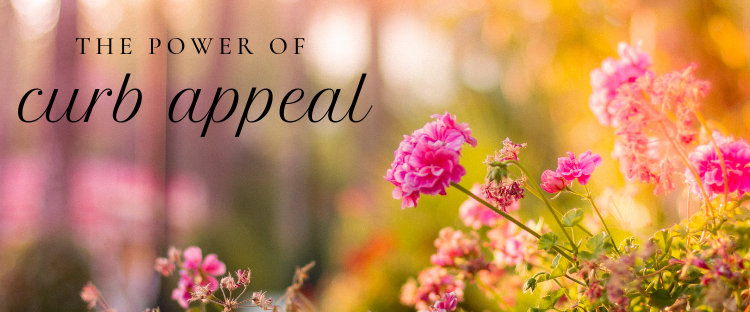 Curb appeal is, by definition, the attractiveness of a property. For those of us in the landscaping and renovation business; curb appeal is our goal! We want your grass to be and appear healthy, your walkway to be ravishing and your plants to flourish. Over at the DIY Network – they agree. You can read their article about curb appeal here. 
For any homeowner (or renter) isn't having a visually appealing and welcoming home "the dream"?
Wouldn't you love to have your friends, family and neighbors gushing over your property?
We're guessing you said yes to both questions, so – let's get right into some simple ways to add to the curb appeal of your home!
Adding some planters or window boxes full of colorful flowers or flowing plants can give your home an easy to maintain, instant garden without all the upkeep.
Having a manicured lawn helps guarantee that your garden, porch, patio, etc. will shine! To get that healthy lawn, we recommend having the pH balance of your soil tested – this allows our pesticide licensed professionals to use the necessary lawn applications, so the grass is greener on your side of the fence.
Having a garden that is pruned, weeded and trimmed will allow your plants and flowers to grow in a healthy surrounding. Mulching is the quickest way to simply add curb appeal. Instead of seeing unruly plants and growing weeds – you would see a deep rich covering making your garden look uniform. And if you feel your fence is an eye sore – you can cover it up with visually appealing shrubbery, vines or beautiful roses.
Paver or natural stone steps and walkway leading to your front door will provide that extra hint of charm. Instead of uneven cement sidewalk – you would have a uniquely designed walkway that would be inviting, tasteful and made just for you.
Outdoor lighting would show off the beautiful landscape! Illuminating your outdoor area is not just to showcase your manicured space but also for practical purposes. Having outdoor lighting can create a security feature for you and your family. You can refer to our blog about outdoor lighting here for additional details on what lights may fit your space the best!
Check out these pictures that IRL has completed for inspiration.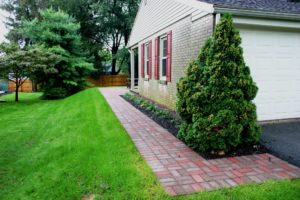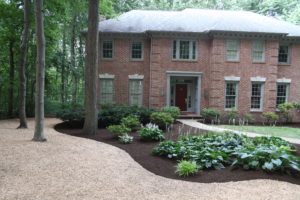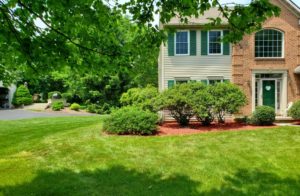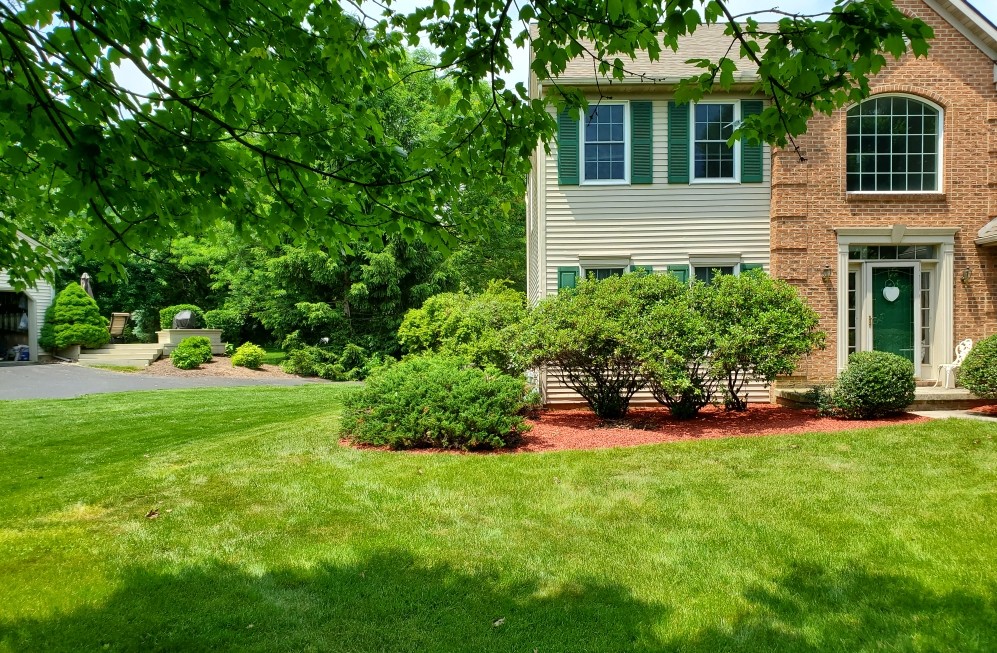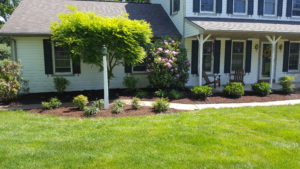 Need some help brainstorming ways to add curb appeal?
Schedule a meeting with our professional design team by calling (717-285-2750) or clicking here and let us create something beautiful for you!