2023 Landscape Trends

2023 Landscape Trends
Goals and resolutions can be a great way to think about the year ahead. As a small company, we love doing the same. As we start the new year, we thought we would share what trending in the landscape world.
Here are the top five landscape trends that are paving the way into the 2023 season.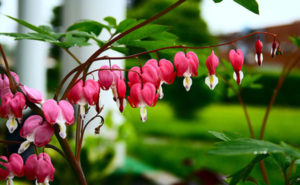 Native plants
Did you know there are approximately 2,100 Pennsylvanian native plants? These are the plants that occurred before colonization and thrive best in the climate of your property. In Pennsylvania, we have all four seasons which include harsh summers and winters. Non-native plants may look beautiful in your garden but, if you are wanting your outdoor space to be full of color and plants that will bloom, choosing native is the way to go.
Ponds
Water features such as ponds, waterfalls, pond less waterfalls, and trickling stream can add a relaxing feature to your outdoor space. Water features can vary from installation to installation depending on your wish list, the design, and your property. Our in-house designer works with you to create a water garden that best fits your space. (Check out our webpage for inspiration.)
Smart Technology
Including smart technology into your outdoor space such as smart irrigation and outdoor lighting has been a 'hot ticket item" recently. More homeowners are wanting the convenience and update of design within their outdoor space. The ease of watering your plants and lawn when you're not at home has it's perks as well as turning on music and outdoor lighting.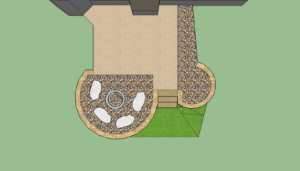 Retaining Walls
Retaining walls are functional but also can provide double duty as a seating wall; giving them a multipurpose. Natural, manufactured, and boulders are the three types of retaining walls. Again, you choose the style you like best and we design all the details and install a hardscape that will transform your space. (Picture is a design proposal we created of a landscape wall for a client.)
Detailed Designs
This last trend is short and sweet but, can make all the difference within your overall landscape and hardscape aesthetics. Adding patterns, textures, colors, and mixing materials are a great way to add your personality and get the look you are going for.
There is a lot of fun projects coming up in the 2023 season and we would love to get you on the calendar. Contact us today to schedule a free consultation and share below your favorite landscape trend!
Sources:
Slot Drains is a company that created a unique design to solving the common drainage problems. They work with a variety of companies and fields.
Pennsylvania Department of Conservation and Natural Resources