A New Season

Are you ready for a new season? We are!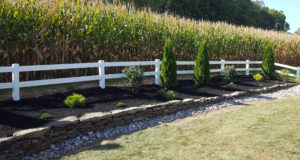 It has been a busy winter and we are happy to be thinking ahead to springtime weather and colorful blooming outdoor spaces.
As we start heading into a new season this is a great time to think about what projects you are wanting completed and goals you may have for your lawn, flower beds, or overall maintenance.
Did you have a lot of mosquitoes, spottled lanternfly, and ticks in your yard last year? Our pest control services begin in the spring and are applied every three weeks to stay on top of the pest problems.
Are you having a hard time controlling runoff issues or poor drainage problems? Rain gardens add beauty to your property while providing functionality and essential control of storm water issues. We can help by designing and installing a rain garden that will solve water issues while improving the value of your home.
Do you have a pond that needs cleaned following the winter season? Pond maintenance is best to have completed in early spring. Or, if adding a water feature to your outdoor space has been a dream of yours; schedule a consultation and our in-house designer will meet with you to discuss your project.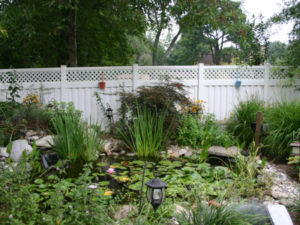 Here are some quick links to our website to learn more about our lawn care, landscape and hardscape services.
+ Lawn care:  mowing, fertilizing, seeding, and sodding
+ Landscape: design, installations, and maintenance
+ Hardscape: patios, steps, walkways, and walls
So, what is on your outdoor spring agenda?
Scheduling a free consultation is quick and easy to do on our website. You simply choose the time and date that works best for you.
We are a full-service landscape company and it is always our pleasure to serve you!