Pinecone Syrup

The holidays allow for many special memories!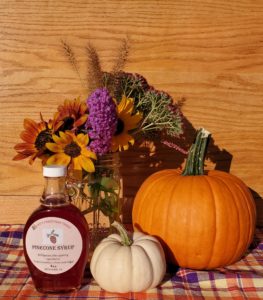 One our our favorite things about the holidays is all the seasonal treats. During the fall – pumpkin spice and cinnamon are added to breads, cookies, pastries, coffee, and tea. Then, during Christmas we exchange the pumpkin flavors for peppermint, wintergreen & pinecone!
Pinecone?
Yes, pinecone!
Pinecone syrup can be used just as you would maple. Drizzle it over pancakes, waffles, french toast, baked oatmeal – whatever you would like to add a sweet, savory taste to! There is one pinecone syrup that we like the best – made local at Hunt's Christmas Tree Farms in Lancaster County, Pennsylvania!
HCT is a family owned Christmas tree farm, nestled in Millersville borough [and a sister company to us].
This year during the Christmas tree season, you can purchase an 8 ounce bottle of Hunt's Christmas Tree farm fresh, homemade pinecone syrup for $18. 
Indian Run Landscaping and Hunt's Christmas Tree Farm are all about helping families make memories whether in your own outdoor space with patios, firepits, gardens or on the Christmas tree farm to find that perfect tree that will make the holiday memories ones to remember!
Hunt's Christmas Tree season starts the weekend before Thanksgiving – Saturday, November 21st at 8 a.m. Contact and follow HCT on social media with any questions and for up-to-date information!
Facebook | Instagram | Twitter
Make the most of this time of year. Whether you're thinking about a patio for your outdoor space or needing your lawn to be winter-ready, contact us today to schedule and estimate!
717-285-2750 | info@indianrunlandscaping.com