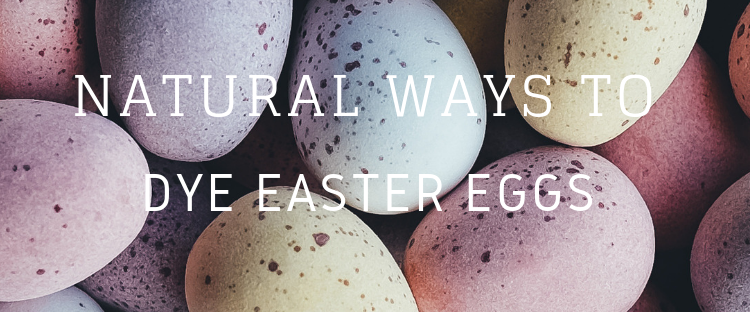 Natural Ways to Dye Easter Eggs
Are you sick of us talking about Spring and all the glorious sunshine and fun outdoor things that come with the change of the seasons? You're not?
Okay, great! Moving on then to more Spring things –
Easter is an important religious holiday to many people that occurs during the Spring season. I would never want dying eggs to take away from the true meaning of Easter but by doing Easter activities – such as dying eggs – it then gives us a reason to get together with family and friends, celebrate the real meaning of Easter and have a fun activity.
Since we are a landscaping company, I thought we would take a spin on this common Easter activity and go natural!
There are a couple of different ways you can dye Easter eggs naturally. But before we get to that remember to hard-boil the eggs first and when working with dye, it is important to put down newspaper or something to keep the table from staining. Now – onto the recipes!
Option One
1 teaspoon of food coloring
2 Tablespoons of vinegar
2 Tablespoons of water
Dip the hard boiled eggs in the bowls of food coloring, for desired amount of time, and set in an egg carton to dry.
McCormick sells a natural food coloring set that works great if you like the first option!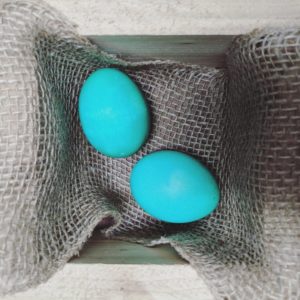 We used McCormick's Green food coloring and they sat in the dye for one hour (they turned out looking more teal than green). The longer you let the eggs sit in the dye the brighter they will become!
Option Two
If you are looking for a use for fruits and vegetables you have lying around, then this next choice might be for you.
2 cups of water
Add your dye ingredient (see below) and bring to a boil.
Strain the dyes into bowls – if necessary.
Add 2 Tablespoons of vinegar to each bowl of dye.
Dip the hard boiled eggs the bowls of dye for desired amount of time and set in egg carton to dry.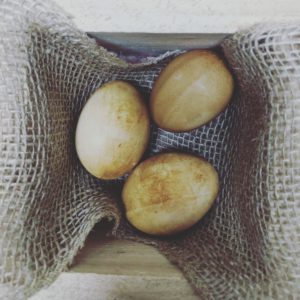 We dyed the two bottom eggs with two tea bags and the top one with coffee. The coffee made the shell darker then the tea bags and again – depending on how long you leave the eggs in the dye will then determine how dark (or bright) they get.
Food Dye Guide:
Blue or Purple: purple cabbage or frozen blueberries
Green: spinach
Pink or Red: beets or pomegranate
Brown: brewed coffee or tea bags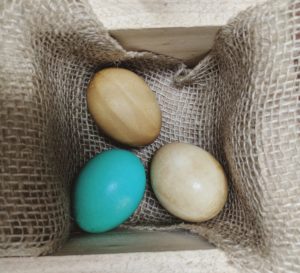 We hope you have fun with your Easter traditions this year and make lots of memories! Let us know how your natural dyed eggs turn out!
And if you need any help getting your yard ready for all the Easter egg hunts and celebrations this year – give us a call at 717-285-2750 or click here to schedule an estimate.
Coffee (top), green food coloring (bottom left), and tea bags (bottom right)