Memorial Day Outdoors

Memorial Day Outdoors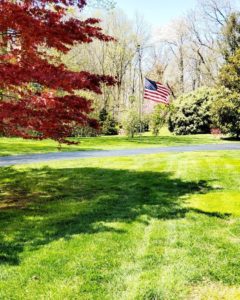 There are a lot of reasons to love Memorial Day weekend! Such as spending time with family, an extra day off work (for most), enjoying the outdoors, and most importantly – celebrating the freedoms we have because of those who have served our country. If you are needing outdoor activity ideas for this weekend – we have you covered.
For starters; summer holidays mean one thing – lots of picnics! Whether you are grilling hamburgers and hotdogs or veggie kabobs and steaks; there is something about grilling meals that has summer written all over it. Another grilling idea – is pizza! Click here for step by step instructions from Simply Recipes.
If you are wanting to get out of the house for a bit, an afternoon at the park is great way to do that. You can fly a kite, play lawn games such as cornhole, frisbee or bocce ball and take food along with you. Brining a picnic lunch along with snacks makes for a yummy, cost-effective, family-filled day!
Or, maybe a trip to the beach is more your thing. Pack the family up and drive to a local beach or lake to put your toes in the sand and splash in the water. Relaxing on the beach, with a peaceful view, while away from the normal day to day hustle is just needed sometimes.
If your family enjoys more adventurous plans, go for a hike! There are many places to go hiking in the Central Pennsylvania area. Click here for a recent Discover Lancaster article with the top 16 places to go hiking (and biking) in the county.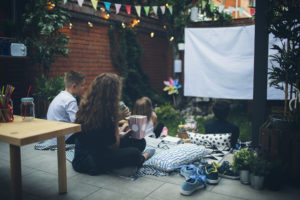 Have you ever camped under the stars in your own backyard? Grab the sleeping bags, set up the tent and make some memories. You can event roast marshmallows, s'mores and popcorn over the firepit and have an outdoor movie night to really take the "camping experience" up a notch!
Lastly, if you are wanting a low-key day at home you can still enjoy the outdoors by setting tables and chairs up in your backyard for your main meal. Decorate with fresh flowers as a centerpiece if you are wanting to get fancy. Simply, celebrate the holiday with a delicious meal and gathered with the ones you love.
Regardless of what your Memorial Day weekend looks like, we hope it is a relaxing. And, if you are planning on hosting lots of barbeques this year and want your outdoor space to be party-ready; contact us today. We would love to help you get your lawn ready for the summer!
Outdoor Movie Photo Credit: The Philadelphia Inquirer