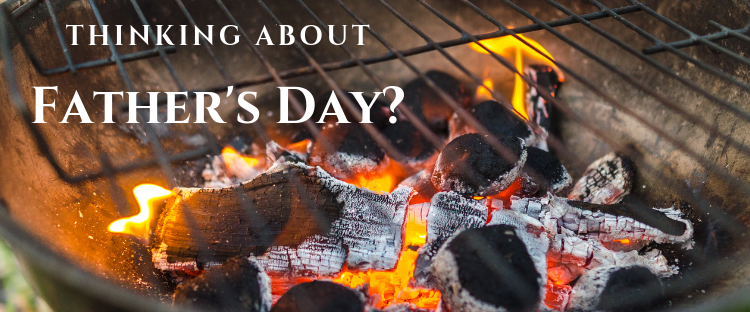 Thinking About Father's Day?
Are you in need of some ideas of how to celebrate your father, husband, grandfather or uncle?
Does your dad spend a lot of time outdoors and keeping up with the property?
Does your dad wear the title of "grill master"?
If you said yes to any of these questions, this blog is for you!
This Father's Day – a patio, fire pit, seating wall, or outdoor kitchen – is a gift that will keep on giving! Get together with the family and give your father the gift of a stunningly designed outdoor space.
A beautifully designed patio is the main feature! It is what the grill and furniture will most likely sit on so the size of the patio will be designed for how you want to utilize the space. You can simply have a patio to add function to your outdoor space or you can add the fire pit, seating wall and outdoor kitchen to really design your space the way you want. The patio is the the first thing family and friends will notice and when designing the patio you can choose what finishing materials will be used such as natural stone, pavers or bricks.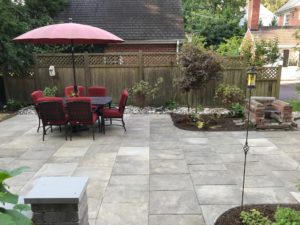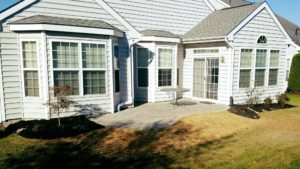 A fire pit provides a relaxing element that brings family and friends together. Lots of fun memories can be made while roasting marshmallows and making s'mores with those you love. Our professionally built fire pits can be designed with natural stone or bricks. It would be manufactured to withstand the weather elements and you would not need to worry about it going anywhere.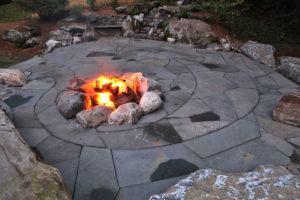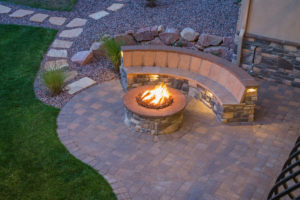 A seating wall is a low wall that is usually built on top of a patio. It is made to the height where someone could sit comfortably. Seating walls not only add functional seating, but they also provide some separation from the garden or lawn. Best of all – they are visually pleasing to the eye. Don't believe us? Check out Capital Landscapes blog here for more on the benefits of seating walls.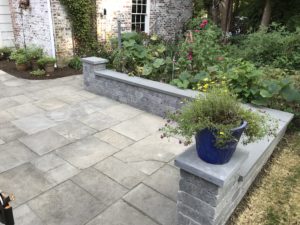 As Penn Stone elegantly puts it, outdoor kitchens steal the show in outdoor spaces. When designing an outdoor kitchen, there are two styles to choose from; masonry style with brick, stucco, or stone veneer or there is the indoor kitchen style of cabinetry. Once you choose your style, the rest of the choices fall into place – how many grills do you want, appliances, pizza ovens, storage, etc.
Check out Penn Stone's blog about outdoor kitchens here.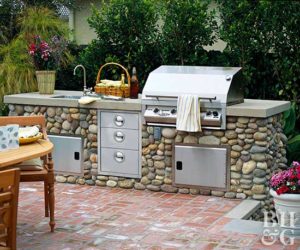 Picture is from Better Homes and Gardens and can be found here.
We, at Indian Run Landscaping, are here to help deliver on your dad's perfect outdoor space!
Did you know that we offer gift certificates? Let your dad work with our design team in building the outdoor "man cave" of his dreams.
Give us a call (717-285-2750) or click here to schedule an appointment online and let us help you give your dad a special and long-lasting gift!