All
Landscape Design
Landscape Installation
Lawn Care
Patios
Ponds & Rain Gardens
Walls & Walkways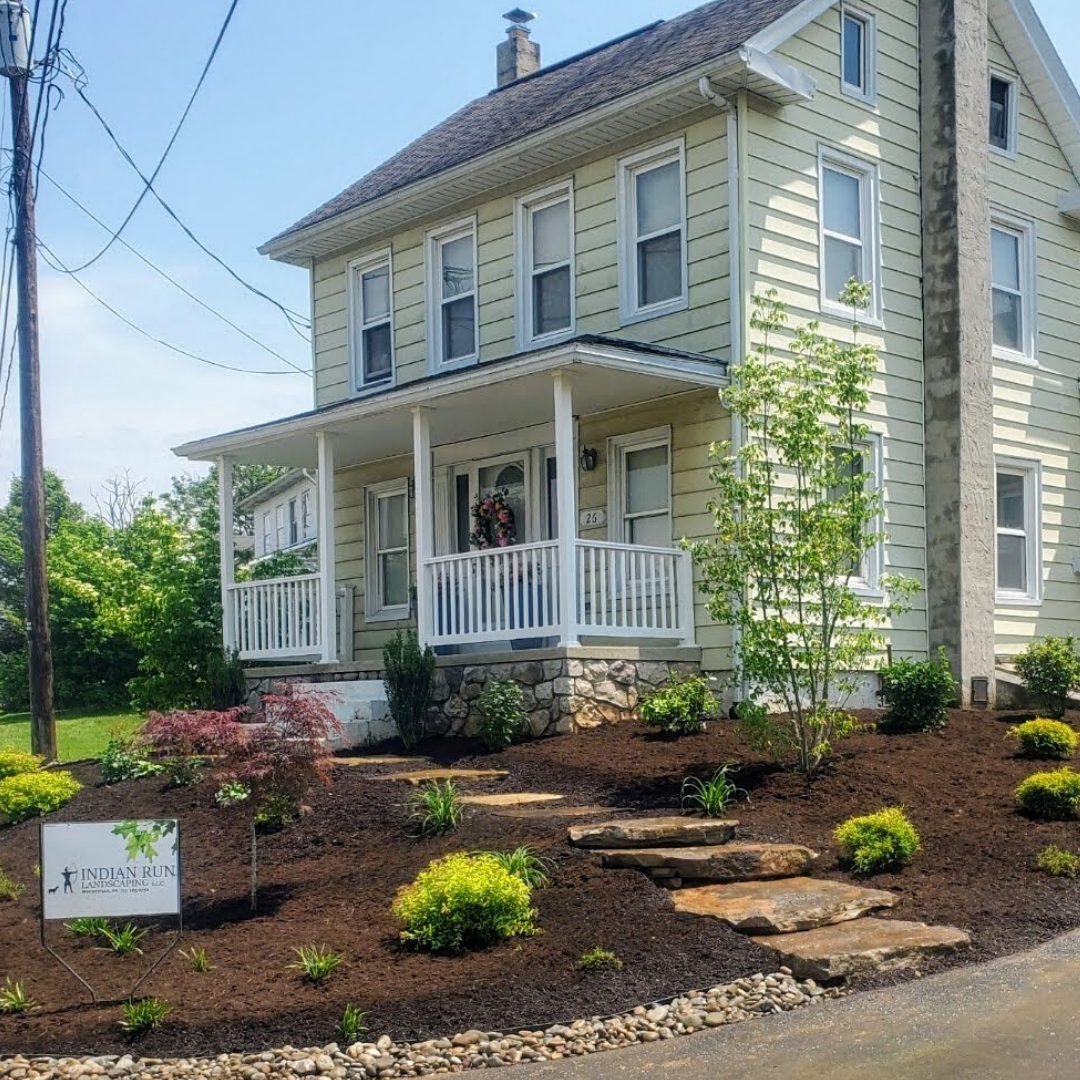 Anne K., Wrightsville, PA, said: "I do believe I'm one of the happiest Women on the Planet Today!!!! I truly could not help but stand and admire OUR Beautiful, Amazing, Well Designed Landscape last night!!! If you ever need to reach me I'll be outside just admiring, forever!!! Thank you ALL!!! I knew when I first met you gentlemen and communicated with Tammy I was going to be pleased to no end. A REALLY GREAT Group of Men!!! Please know words cannot tell you how much I appreciate you and your talents!"
The Griffin Family, Conestoga, PA, said: "I cannot say enough for the quality of work you and your team have performed over the years on our property. The landscaping was creative and exactly what we wanted. The courteous and respectful attitude on the part of all your employees has been much appreciated. I would hire recommend your firm to anyone looking for old-fashioned values, especially honesty and integrity."
Sandy R., Leola, PA, said: "The waterscape that Indian Run Landscaping designed for my property rivals any that are pictured in waterscape literature or on web sites. Its waterfalls, pools, plants, and rocks are now home to fish, frogs, and from time to time, other wildlife. My water garden is truly beautiful and a marvelous addition to my home. I highly recommend Indian Run to anyone who wants competent, personalized, and professional landscaping service."
Becky S., Lancaster, PA, said: "Randy and his staff at Indian Run Landscaping have continued to go above and beyond in every way. When my husband and I purchased our new home 4 years ago we had a 15'x15' koi pond in our backyard and had no idea how to take care of it or maintain it. We found Randy and he immediately took us under his wing and showed us the ropes. When we had a frog stuck in the pump or pump issues he was always there within an hour to service our needs. When we decided to make the pond into a pondless waterfall Randy was patient with us as we continued to change our minds and he never stopped offering direction. The pondless waterfall is now an amazing feature in our backyard and the work from start to finish was done superbly. Randy and his crew have also edged and regarded our front yard making a big difference in the moisture we were seeing on our basement wall. I would never call upon anyone else for any of my landscaping needs."
Erik D., Lancaster, PA, said: "Indian Run Landscaping has created a natural stone retaining wall for one of our gardens and a beautiful flagstone patio. My wife and I enjoy them both. The workers were very courtesy. Over the years, we have also used Randy and his team for lawn care, mulching, and shrub trimming. Very professional and a great price! "
Molly R., Lancaster, PA, said: "I have been using Indian Run for the last four years since my husband passed away. As a single mom with a full time professional job, I didn't feel that I had the extra time to work in my yard. It was such a joy to come home every Friday to have my lawn freshly mowed and a relief to know that someone who knew what they were doing had a handle on taking care of my landscaping. The online payments are very easy and the fees are reasonable. Thanks for such great service!"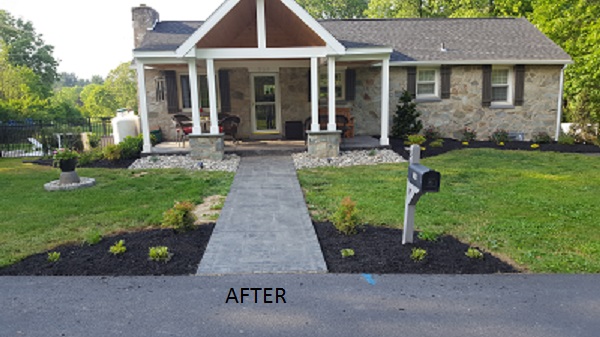 Anne A., Lancaster, PA, said: "We had a great experience with Indian run landscaping. This company is the perfect combination of old school face to face sales mixed with the convenience of modern day technology. I was able to schedule my initial consultation with their landscaping designer right on their website and was also able to pay my final bill online. Being a mother of 3 (and one child being a newborn) this was huge for me. Jason came up with a beautiful design for our home, always went over things in person with me, and was conveniently reachable quickly by email as well. Their install team worked hard on my property for a full day in the rain to make sure they got the job done quickly. We have gotten endless compliments on our property over the past few weeks and are thrilled with the results of their hard work. Thank you so much Indian Run Landscaping for transforming the outside of our home!"
Kathy & John E., Ephrata, PA, said: "To enhance the front and side of our house, we decided to level off a sloping garden area. We contacted Randy at Indian Run Landscaping, and he came out to measure and explain our options. A stone wall in a color that complimented our house was decided on. It was installed in a timely manner, and looked better than we could have imagined! Our neighbors stopped by to tell us how great it looked. We enjoyed the friendly service and plan on having them do more work for us."
Cheryl Y., Millersville, PA, said: "Your team did a great job fixing the pavers around our pool. We will be calling for more work in the Spring!"
Charlotte S., Mountville, PA, said: "We had a lot of work that needed to be done to our backyard, more than we could handle on our own! The Indian Run Landscaping team came to the rescue! Thank you for the amazing renovation! A huge weight has been lifted off my shoulders, and I can enjoy being outside again!"