Mowing
We are a Lancaster County based company, offering  full lawn mowing services.
Our experienced lawn mowing crews take customer service and quality to the next level by making sure your lawn is mowed at the proper height, promoting a healthy root system, and at the proper time, making sure it is able to recover from any dry spells. We even take the time to plan an alternating striping pattern to help minimize wear on your lawn.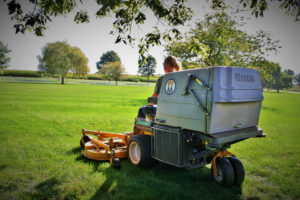 Our expert lawn mowing crews use, top-of-the-line, professional grade lawn mowing equipment to make sure that every lawn is completed, correctly and skillfully, every time.
We know that not every lawn is the same and we believe our customers deserve to have their lawn mowing customized to their exact wants and needs. We can even tailor lawn mowing contracts to fit specific budgets and/or any other conditions that need to be met.
Request an Estimate
Our full-service lawn mowing estimates are fully customizable, but typically include; professional mowing, bagging and removing clippings, trimming all edges, sidewalks and driveways, and blowing any debris and clippings off sidewalks and driveways.
For more details about our mowing services and for questions regarding our service areas; please give us a call.
717-285-2750