Landscape Installation Blog Before + After

Landscape Installation Blog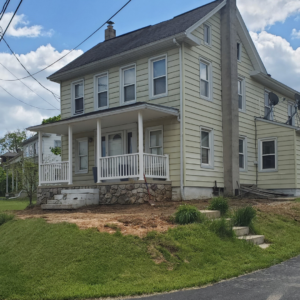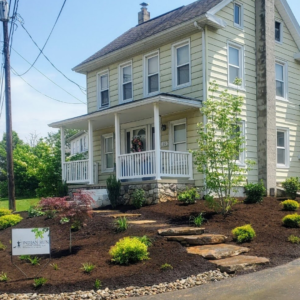 This space got a full renovation! So, we wanted to show you details in hopes it will provide information and inspiration!
The quick rundown – we began the install phase with grading the front hill to provide more of a uniform slope. Then, we created a stepping stone pathway from the driveway to the front porch with flagstone. River gravel was then installed at the bottom of the slope.
Plant design is like the icing on the cake. And, this project had a lot of icing! We take into consideration the blooming season of the plants, the colors of the plants and the sizes when designing a client's landscape. This job in particular had a wide variety of native plants. We planted coneflowers, daylilies, a butterfly bush and much more.
We enjoyed this project! From the original walk through and estimate to design, install and media — including creating this blog for all of you! Our suppliers were Penn Stone, Stauffers of Kissel Hill, Mountain Spring Nursery and Musser's Supply.
Is your outdoor space in need of some landscape or hardscape updates? Contact us today and let's schedule a free consultation!