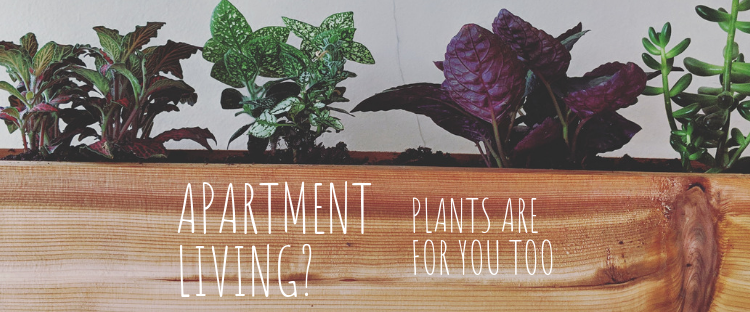 Apartment Living? Plants Are For You Too
Saint Francis de Sales once said, "bloom where you are planted". Meaning – make the most of whatever situation you are in! We can apply this quote to renting a house or living in an apartment because maybe you haven't found the perfect house yet or maybe you love the coziness that an apartment or small space can bring. Whatever the reason – plants can make the perfect addition to any small living décor! This blog will give you a few ideas of different plants that can bloom in your small space.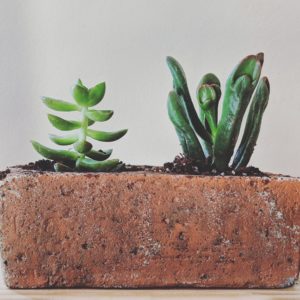 Succulents are a low maintenance houseplant that need direct or bright indirect sunlight. They need moderately dry soil because they store moisture in their leaves, stems, and roots. There are many different species of succulents so you can mix and match with various plants to bring out your style.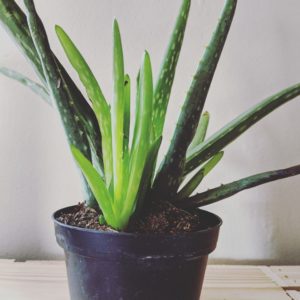 Aloe Vera is another low maintenance houseplant, from the succulent family, that needs bright light and moderately dry soil – we love the simplicity of not needing to water them every day. The gel from the inside of the plant can be used to relieve pain from burns and abrasions when applied topically. Please note the gel is not to be ingested by humans or pets.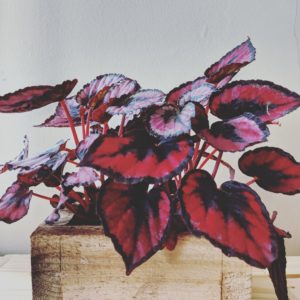 Begonia rex have beautiful colored leaves and are easy to care for. They need low to medium sunlight and moderately dry soil – so again, no need to water them every day. You can read an article found on the Farmer's Almanac (here) about Begonia rex and other low maintenance house plants.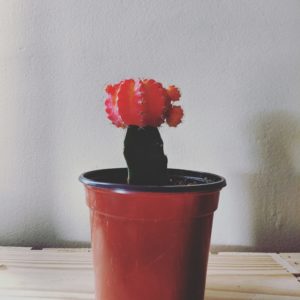 Neon Cacti can provide that pop of color your small space needs! They are low maintenance and again, do not need to be watered every day because they grow best in drier soil. Cacti prefer direct or bright indirect sunlight. A Neon Cactus also mixes well with succulents if a dish garden is right up your ally.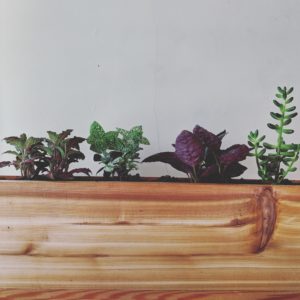 (L-R: Fittonia argyroneura, Polka Dot Plant, Hemigraphis alternata, Succulent)


The delicate veining on the leaves of the Fittonia argyroneura (also known as the Nerve Plant) is stunning. This plant needs low light with moist soil and is a great choice for terrariums – if they are your thing. And fun fact – Fittonia argyroneura are natively from Peru!
The Polka Dot Plant is a colorful houseplant with varied leaf colors (pink, red, or white – mixed with green). Polka Dot Plants need their soil to be moist but not too wet and prefer indirect sunlight. You can tell by the plant's leaves if they are getting enough sunlight – due to the "polka dots". If the leaves are solid green, they need some more light.
Hemigraphis alternata (also known as the Purple Waffle Plant) has lovely foliage and are easy to grow in apartments. These Purple Waffle Plants need medium sunlight and moist soil. And again, you can tell if your plant is getting too much sunlight or not enough by how the leaves react. The leaves will appear bleached with too much sunlight and they will lose the purple coloring with not enough.
At Indian Run Landscaping, we do more than just lawn care and constructing outdoor living spaces for properties – we can also create a planter for you! Give us a call at 717-275-2850 today to schedule or click here for an estimate! Let us create something beautiful for you!
What are your favorite houseplants? Comment below or share pictures and tag us on social media! We would love to hear from you!
All of these plants were purchased from Ken's Garden in Ronks, PA and Lowe's in Lancaster, PA.